BINUS UNIVERSITY Receives Delegation from Yale University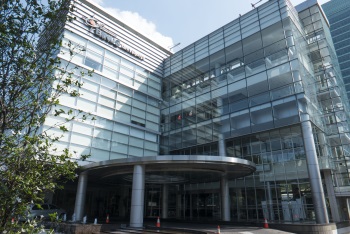 On 3rd January 2019, BINUS UNIVERSITY received a delegation from Ivy League college Yale University. The visit was organized through the collaboration between BINUS INTERNATIONAL's Student, Alumni, and Global Employability (SAGE) and Yale's YIRA (Yale International Relations Association) program. YIRA is the largest undergraduate student organization at Yale and strives to foster debate about international affairs through conferences, social events, classes, and publications, among others.
The visit consisted of a campus tour as well as a short meeting with BINUS INTERNATIONAL lecturers, students, and staff. The guests were given a short presentation on Indonesia's history in addition to the pressing issues currently affecting the country such as the environment, corruption, and sustainability. Furthermore, the Yale delegation was also educated on Indonesia's diverse cultures and religious landscape and how these aspects play an important role in people's daily lives.
This latest visit by Yale University is demonstrative of BINUS UNIVERSITY's extensive network of partners of higher education institutions. Such partnerships provide students with an educational platform that enriches problem-solving abilities, critical thinking, and leadership skills; key attributes needed to impact local, regional, and global industries.