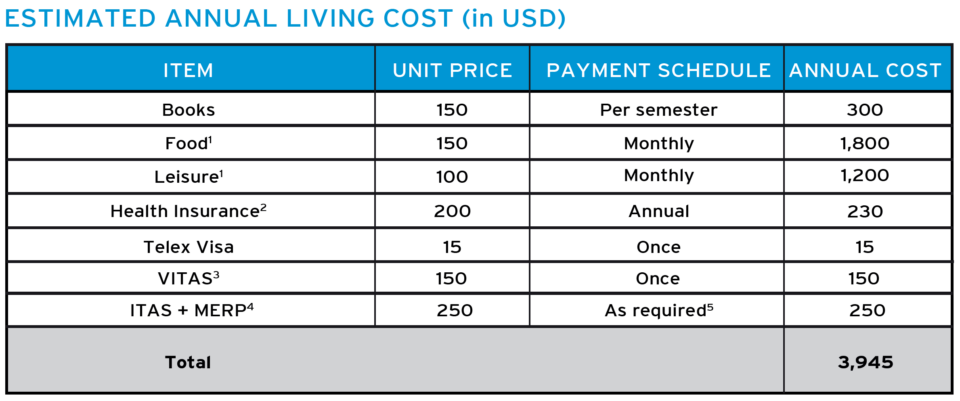 Notes
* All students are expected to have their own computer.
1) The food and leisure cost above is the minimum prediction and depends on your lifestyle.
2) All students are required to have a health insurance unless they can show proof of insurance plan valid in Indonesia. The health insurance only covers basic healthcare. Students must prepare extra emergency funds for special health conditions that are not covered by the provider. For further information, please contact felicia.margaretha@binus.edu.
3) Students switching sponsor or entering Indonesia on short term visa need to apply for VITAS in a nearby country (process that takes 1 week with related flight and hotel costs); two exits out of the country may be required.
4) Indonesian Temporary Stay Permit (ITAS) process requires Telex, VITAS, MERP (Multiple Re-Entry Permit) as well as the ITAS itself.
5) The fee stated is for 2-year ITAS validity period. Shorter ITAS validity durations have different fees applied.

OTHER COSTS