BINUS UNIVERSITY Ranked 227th in the QS University Rankings Asia 2021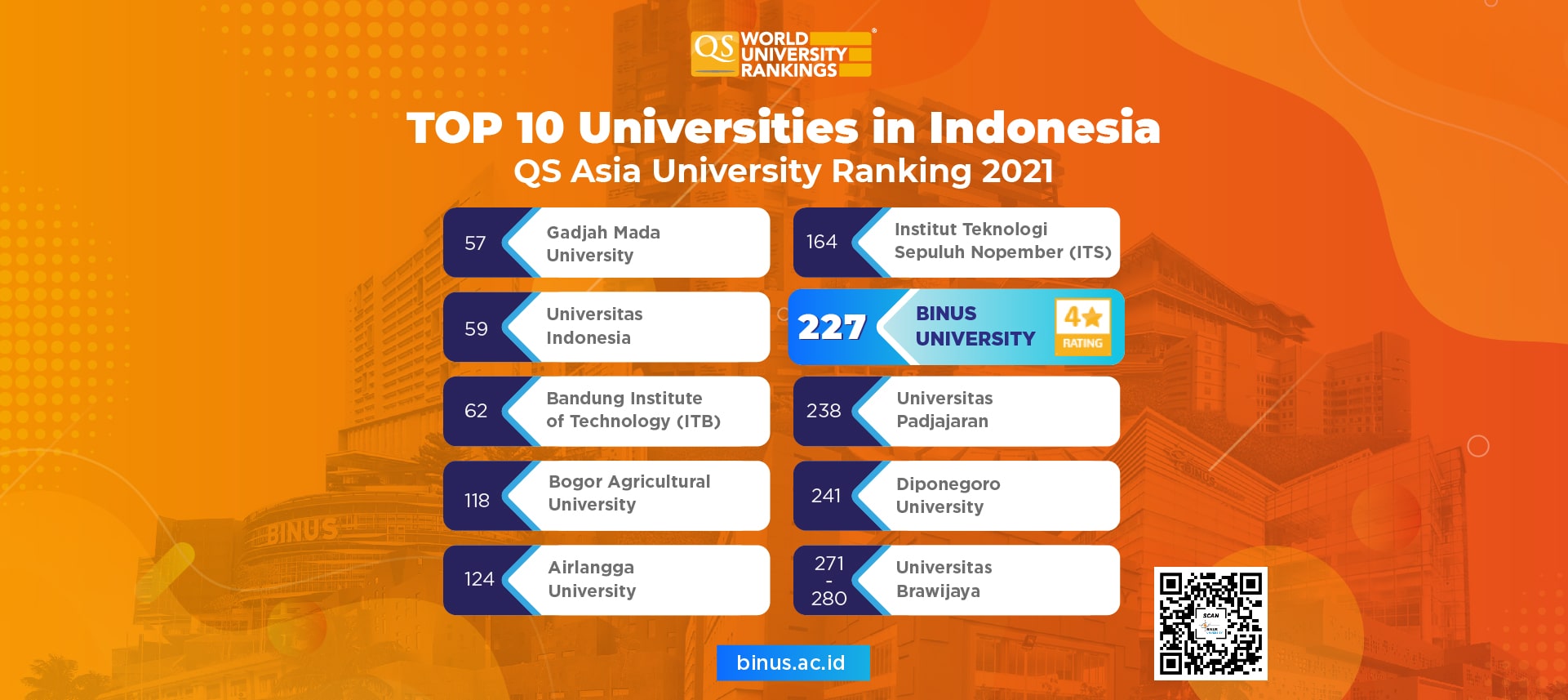 The global higher education ranking agency Quacquarelli Symonds released its QS ASIA University Rankings 2021 based on the results of surveying more than 634 educational institutions in ASIA. This year, BINUS UNIVERSITY rose to 227th position from its 234th position previously. In addition, BINUS UNIVERSITY is ranked 7th out of the best universities in Indonesia and is one of the only universities to hold the 4 Star predicate in the country.
BINUS UNIVERSITY excelled in 5 assessment indicators, namely; Academic Reputation – this measures the overall academic quality, Employer Reputation – this measures the quality of graduates in terms of their perception in the workforce, Student Faculty – measures the quality of teaching and learning activities at universities, Inbound Exchange Students – total foreign students studying at the college for a minimum of one semester , and Outbound Exchange Students – total students studying at tertiary institutions abroad for at least one semester.
"The efforts that BINUS UNIVERSITY has gone to in order to reach this position have not been easy. For that I give thanks and gratitude for the trust placed in us by the government, society, stakeholders, and the hard work of BINUSIANs which encourages BINUS UNIVERSITY to continue to strive to offer the best education in the archipelago" said Prof. Dr.Ir. Harjanto Prabowo, MM, Rector of BINUS UNIVERSITY. This latest achievement serves as ongoing evidence of BINUS UNIVERSITY's commitment to continue to provide global quality education that can foster and empower people.
Source: https://www.topuniversities.com/universities/bina-nusantara-university-binus#956620