WHY INVEST IN INDONESIA?
Indonesia is a growing power house in Southeast Asia. A member of the G20, Indonesia's GDP stands at US$1 trillion, the largest in the region. It is touted by analysts to be among the new economies to watch out. Indonesia is part of the newly-coined emerging markets acronym MIST (Mexico, Indonesia, South Korea, and Turkey) owing to its potentials, huge GDP, and large share in the Goldman's N-11 equity fund.
Read more in Invest In ASEAN.
Photograph: CIMB ASEAN Research Institute
---
A LOOK AT INDONESIAN LANGUAGE, CULTURE, CUSTOMS AND BUSINESS ETIQUETTE
A country with diverse culture and traditions, Indonesia is located in Southeast Asia between the Indian Ocean and the Pacific Ocean. It's official language is Indonesian or Bahasa Indonesia. The people of Indonesia mostly speak regional dialects. Business is personal in Indonesia so spend time through communication to build a strong relationship. Dealing with someone face-to-face is the only effective way of doing business.
Read more in Commisceo Global.
Photograph: Wikimedia Commons
---
FACTS ON ASEAN
ASEAN countries consist of countries with large economies and good prospects in terms of financial strength, political strength and environmental health. ASEAN countries if combined can be viewed as the 7th largest economy in the world. Indonesia is one of the 10 proud member nations of ASEAN. ASEAN countries are booming with opportunities in terms of doing business and standard of living.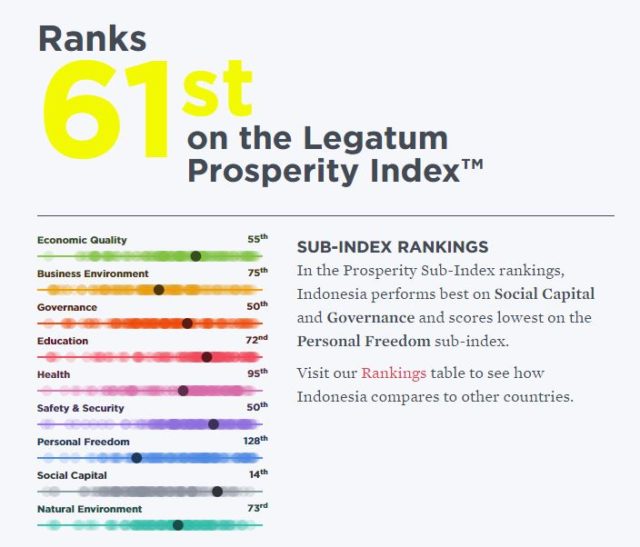 Indonesia ranks 61st on the Legatum Prosperity Index. Indonesia is best at social capital, governance and safety and security. Whereas the country is improving in terms of personal freedom.
Indonesia is growing vastly form time to time. The expected growth of the world economy ranking in 2030 is expected to be ranked 7th in the world. Next, there are an increase in market opportunities in the industry of consumer services, agribusiness, fisheries, and education sector from US$ 0.5 trillion to US$ 1.8 trillion. The skilled labor in Indonesia is improving in number from 55 million workers to the expected 113 million workers in 2030. Moreover, the members of the middle class are expanding in number by triple the number from 45 million to 135 million. Lastly, as a developing nation, Indonesia has GDP growth of 5% and an inflation rate of 3.5%.