UUM Delegations Visit BINUS UNIVERSITY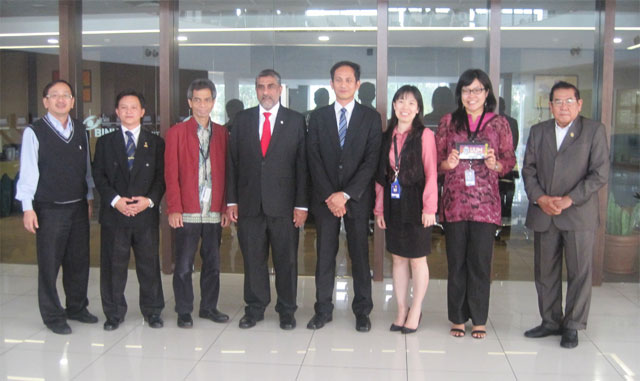 On January 28, 2014, a delegation from Universiti Utara Malaysia (UUM) visited BINUS UNIVERSITY. Led by Prof. Dr Hassan Ali, Deputy Vice-Chancellor (Academic & International), they met with Vice Rector Academic Development & Provost, Iman Kartowisastro and Deputy Director of Online Learning Program, Agus Putranto, along with a host of BINUS staff members. During the meeting, the two sides discussed about areas of possible collaboration.
Universiti Utara Malaysia (UUM), founded in 1984, is a public university in Malaysia located in Sintok, a small town near the Malaysia-Thai border. The University was established for the purpose of developing and prospering management's education. Its academic programs focus mainly on disciplines such as management, accounting, information technology, public administration, human resource management, and entrepreneurship.