WHERE TO SEARCH FOR EVENTS?
There is a lot of things you can do in Jakarta. Below we listed some websites that can help you find events to your likings here in Jakarta.
Eventbrite

Eventbrite is not specific to Jakarta alone but instead it is global platform for anyone to find events. From music festivals, marathons, conferences, community rallies and fundraisers to gaming competitions and air guitar contests. Even if you want to create your own events and share it you can use this platform.
Find out more at Eventbrite
NOW! Jakarta

NOW! Jakarta started publishing in january 2009 with the mission to support the international community in Jakarta with stories about life in the capital of Indonesia. It's a great website for people new in Jakarta.
Find out more at NOW! Jakarta.
Clubbing in Jakarta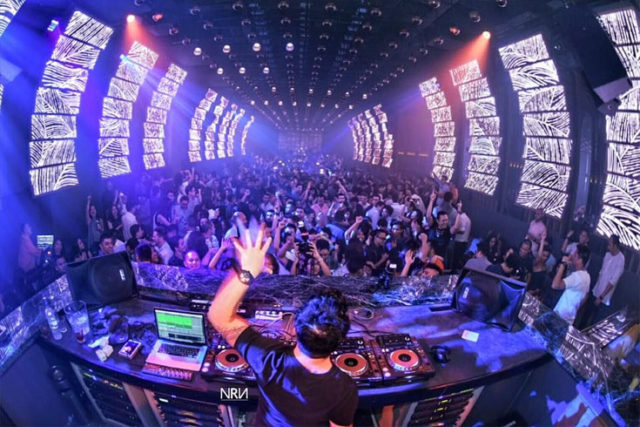 As one of the biggest metropolitans in the world, Jakarta is no stranger to night clubs. If you like clubbing you can take a look at Indoclubbing.
Find out more at Indoclubbing.
---
EXHIBITION: KADIR VAN LOHUIZEN
For the past two years the photo journalist Kadir van Lohuizen, with the support of Displacement Solutions, has been looking at the global consequences of rising sea levels caused by climate change and traveled to Bang ladesh, Fiji, Kiribati, Panama (Guna Yala islands), Papua New Guinea (the Cartaret atoll), the United Kingdom and the USA. The exhibition is designed to highlight both the immense complexities associated with internal and cross-border human displacement, as well as the specific human rights implications involved with such involuntary population movements. The material contains multimedia components, including stills, video, text and audio.
Photopgraphy, Video and Concept: Kadir van Lohuizen
Curator, designer and director of audio-visual: Jeroen de Vries
Audio-visual montage, sound editing and production: Frank Ortmanns
Printing: Eyes on Media
Photographs by Kadir van Lohuizen
14 December 2016, 19.30 opening exhibition
15 December 2016 – 4 February 2017, free admission
For more information visit the Erasmus Huis.
---
CONCERT
URBAN STRING: SCANNERS
Anders Hören with Ensemble Resonanz and Dea
In its own venue Resonanzraum in the heart of Hamburg's famous district St. Pauli, Ensemble Resonanz is making different musical ends meet in their concert series urban string on a monthly basis. Now, urban string is touring to Southeast Asia for the first time introducing the audience to a vibrant mix of classical and electronic sound. Every urban string night is different. Each concert of the series is based on a carefully selected live program that draws parallels between music from the 17th, 18th century and very contemporary compositions. These parallels may not exist on paper but are coming across in the stories told by the musicians of the ensemble, who are hosting the concert themselves, engaging in a dialogue with the audience and introducing the pieces they play. But the program not only brings together old and new, but also classical and electronic music. Each concert of the Southeast Asia tour urban string showcases a local guest DJ who adds up to the story. Not a service DJ who will play "lounge music", but a music archaeologists who contributes a unique and local character to the evening.
In Jakarta Dea will be joining the Ensemble Resonanz for the concert, adding to the concert his very unique flavor of '70s disco music and psychedelic rock.
Price: Free entry
elizabeth.soegiharto@
jakarta.goethe.org
Location: Jakarta, details tbc
For more information visit Goethe Institut.
---
GAZING AT THE OTHER: ORIENTALISM , DANCE BODIES, AND MYTHS ABOUT THE EXOTIC SELF
Artist: Helly Minarti (Jakarta)
Date: February 04 – 28, 2017
Venue: Salihara Gallery
Open to the public
Monday-Saturday:11:00 AM -08:00 PM
Sunday: 11:00 AM -03:00 PM
Closed during national holidays
This exhibition displays a variety of archival materials exploring the complexity of orientalist history in dance. Helly Minarty has collected these materials from many sources—New York Performing Arts Library, French National Library, The Eye Museum (Amsterdam), Dansmuseet (Stockholm), Gaumont Pathé (Paris), the National Archive of the Republic of Indonesia and the National Library of Republic of Indonesia (Jakarta), as well as Indonesia Visual Art Archive (Yogyakarta). This exhibition was initially commissioned by Asia Culture Theater in Gwangju, South Korea, October 2015.
Helly Minarti is an independent curator based in Jakarta. She completed her doctorate at the University of Roehampton, London. In addition to serving two periods as Head of Program of the Jakarta Arts Council, she curates many festivals and cultural exchange since 2004.
Supported by:
Institut Français Indonesia