Be Up to Date With Indonesia's Latest News
Indonesia is a large country where always something is happening. If you want know what is going on in Indonesia, especially as an expact, you probably want reliable news. Below there is a summary of some of Indonesia's populary news portal, including ones for specific communities.
Tempo
Tempo.co is an Indonesian news portal both available in Bahasa Indonesia and English. They have been delivering news since 1995 and have re-launch their self in 2008. They have news on all kinds of topics. Their principle is, "Enak dibaca dan perlu, bahkan jenaka pun bisa". Can be translated as, "Readable and important, even humorous when appropriate".
Read more here.
Jakarta post
The Jakarta Post is a daily English language newspaper founded in 1983 under the urging of Minister Ali Murtopo and politician Jusuf Wanandi. Since 1991 The Jakarta Post began to take a more vocal pro-democracy point of view. Their main target is foreigners and educated Indonesians, but the middle class Indonesian readership has increased.
The Jakarta Post also has won several awards and been described as beeing "Indonesia's leading English-language daily".
Read more here.
Global Business Guide
For Indonesians and foreigners interested in business and investment there is GBG – Global Business Guide. GBG provides business intelligence by face to face interviews with leading members of the business community, the public sector, industry experts and select organizations.
Read more here
Tourism Ministry
Indonesia is the world's largest archipelago with over 13,000 islands and totals around 18,000 island. This means there is a lot of traveling that can be done. A good place to start learning about destinations and planning your trips is here, owned by the Ministry of Tourism, Republic of Indonesia.
Read more here
Le petit journal
Le Petit Journal is a French language new website aimed at French expatriates outside of France. It is also has a section for French expatriates in Jakarta, Indonesia.
Read more here.
Hanin post
Hanin Post is a weekly Korean language newspaper founded in 2005. It is aimed at for Korean expatriates living in Indonesia.
Read more here.
Indo Indians
For the Indian community in Indonesia there is Indo Indians. It's the news portal for Indians living in Indonesia.
Read more here.
Government Blocks Unreliable News Portals, Sets Up Cyber Agency
Wiranto, Coordinating Minister for Political, Legal and Security Affairs:
"We are technologically advanced now. We are grateful that technology has facilitated better education and helped disseminate information faster, but we are also concerned because individuals could use it to spread defamatory material. This confuses people."
Tito Karnavian, National Police Chief Gen.:
"The National Cyber Agency will merge with the National Encryption Agency [Lemsaneg] to secure cyber activities because we are among the countries that are most vulnerable to cyber threats."
Read more in Indonesia Expat.
Published January 7, 2017. Author: Kirstienne Ishia Marie Toledo
---
Jokowi: I Want Foreigners To Run Some Of Indonesia's State-Owned Enterprises
President Joko Widodo suggested having foreign workers run some of the country's state-owned businesses. To illustrate his point, Jokowi referred to the United Arab Emirates, whose accelerated development was attributed to most of its SOEs being run by foreigners since the mid-1970s. Jokowi said he heard the explanation on the Arab country's fast development straight from Sheikh Mohammed of the United Arab Emirates himself.
Read more in the Indonesia Expat.
Published January 5, 2017. Author: Nadya Joy Gozon Ador
---
Indonesia seeks more influence overseas: Minister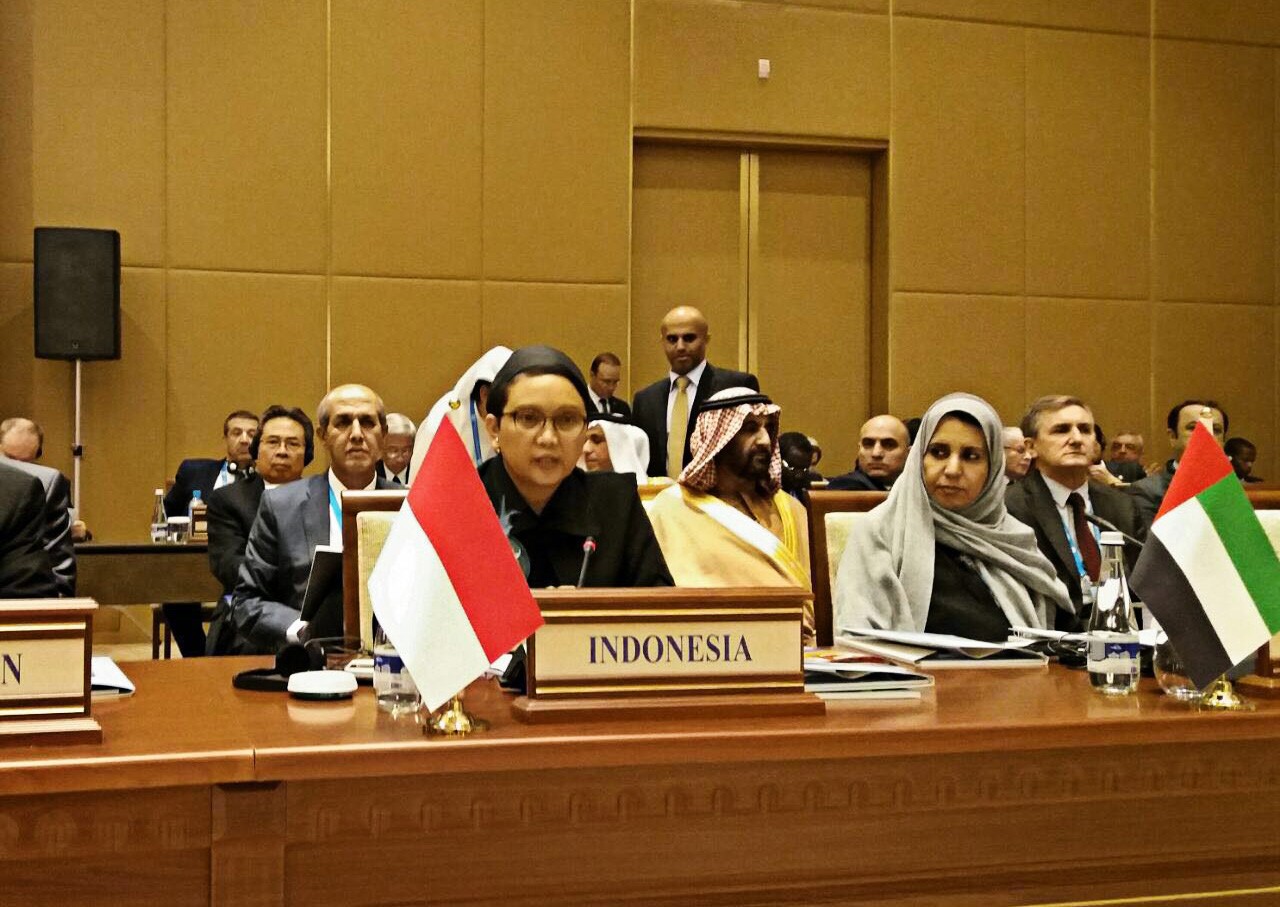 Retno LP Marsudi, Foreign Minister:
"Indonesia will ensure peace and stability in the region — and, once more, negotiations on the COC [Code of Conduct in the South China Sea] will be very important."
In addressing the simmering debate over the South China Sea, where China and a number of ASEAN member states have competing claims, Retno said Indonesia looked to set a good example for its neighbors by expediting the settlement of a number of unresolved border disputes with Timor Leste and Malaysia this year.
Read more in the Jakarta Post.
Published Wednesday, January 11, 2017. Author: Tama Salim